---
{{item.currency}}
{{pricing}}
---
---
{{item.currency}}
{{pricing}}
{{item.currency}} {{item.normalPrice}}
---
{{item.currency}} {{pricing}} - Out of Stock

Face Mask

3 Layer Face Mask
The mask have two cloth layers with 70gsm Filter in the centre
Mask also has a nose wire.

Sizes from xxxs to xl

Please measure from the bridge of your nose to below your chin.
No refunds, No alterations, and No exchanges on the Mask. Please make sure to use the Measurement Chart.
If you are uncertain, please WhatsApp the Designer at 061 490 5921

Size Chart: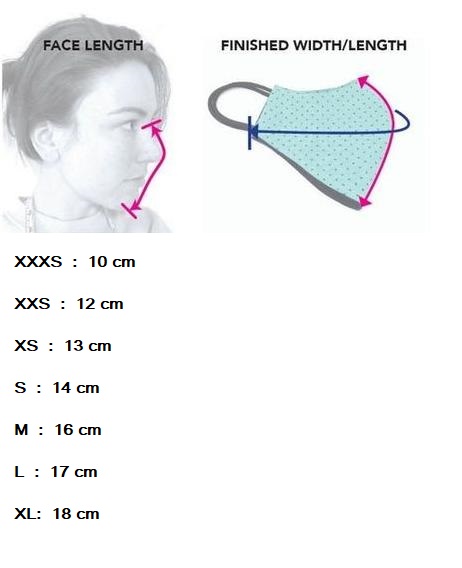 Courier: Only in South Africa